Property Management
Intentional and responsive property management of small to medium multifamily (SMMF) properties is essential to providing safe and quality affordable housing for residents. By adopting thoughtful property management approaches, you can improve the quality of life of your residents while reducing unnecessary spending. We will refer to both property management and asset management in this briefing.
The following table provides a high-level summary of what these terms entail.
Property Management
Greatest impact in resident experience

Manage day-to-day operations

Work efficiently and effectively to make homes available quickly

Deliver programs and services

Build community and quality of life
Asset Management
Impact in long-term strategic planning and risk management

Benchmarks performance for sustainability

Measures reserves for long-term capital planning

Monitors and responds to risk in the portfolio

Often the responsibility of executives (if applicable)
There is no need to recreate the wheel when it comes to property management. Industry leaders have developed detailed property management toolkits, resources, and trainings, many of which can be found online. However, when preserving small and medium developments, it is especially important to:
Build trust with your residents – those who lived in the property beforehand and residents who are new to the community – through clear communication

Develop strong relationships with trusted service providers, reliable contractors, and your neighbors

Ensure you have a strong maintenance plan, taking into account the age and deferred maintenance of your property

Identify what property management model makes sense for you
Key property management responsibilities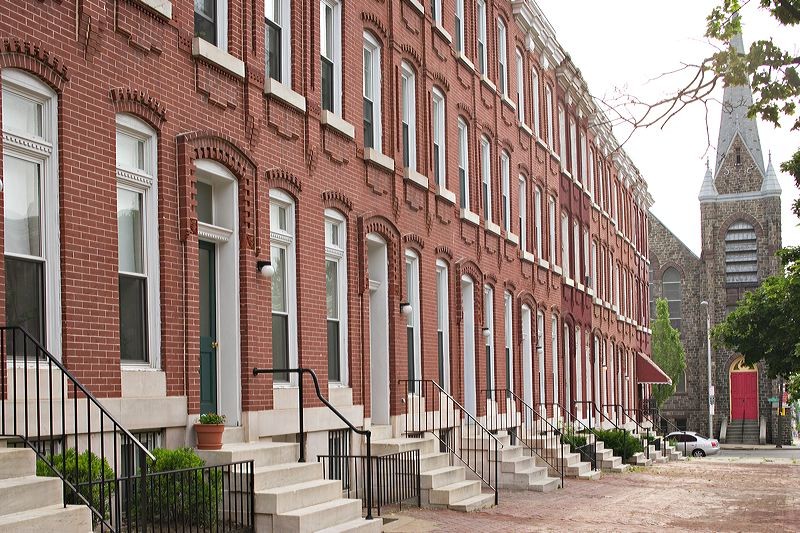 Property management involves a wide range of critical responsibilities, including the following:
Lease up

Marketing

Tenant selection

Financial management

Maintenance

Emergencies/urgent items (threats to life, health, and safety)

Daily maintenance of grounds and facilities

Vacant-unit turnover and

Routine maintenance services

Security

Compliance
Models
It can be quite challenging for owners of SMMF properties to generate enough revenue to support robust property management services. Based on the size of your development (and portfolio), type (single-site v. scattered site), staffing capacity, organizational structure, financial resources, and priorities, you will need to decide if you want to provide management services, outsource your property management, or take a hybrid approach. It's also important to understand if any of your funding sources come with requirements related to property management, including experience.
If you own an unsubsidized property, your team will be more focused on maintaining stable occupancy and financial sustainability. If you own a subsidized property, your team will be more focused on complying with all requirements and policies the subsidy came with in addition to financial sustainability.
Regardless of the approach you take, be sure to invest in continued education opportunities to build your team's capacity. You can find free workshops offered online by experts for you and your staff to learn from. Some local organizations, like the Community Investment Corporation, offer trainings specifically with owner-operators in mind.
In-House Management
As a multifamily property owner, whether you have a small or medium number of units in your portfolio, you may choose to self-manage your properties – particularly if relationships with your residents is a high priority. Outsourcing may or may not be a viable option for smaller properties due to lack of providers in some areas who are willing to manage small properties or economies of scale. If you decide the in-house approach is right for you, you may also consider working with carefully selected community partners for responsibilities (i.e., resident services and community engagement) to reduce costs while providing quality services. However, this should not include tasks like rent collection or emergency maintenance.
Outsourced Management
You may also contract with a third-party organization who brings capacity, expertise and economies of scale to property management services. There are entities that specialize in managing affordable housing that can provide expertise in navigating complex compliance policies, in addition to general property management experience. It may also be suitable if there are known facilities management challenges that your team is not equipped to address. When you are selecting a third-party organization, be sure their values and priorities align with yours. If outsourcing, you should also consider your approach to oversight.
If you own a small property, you may also consider connecting with other SMMF property owners to create a "portfolio" that is large enough to be considered by a third-party management company.
Hybrid
An alternative approach involves contracting vendors to handle specific property management responsibilities based on the strengths and gaps of your team. For example, you may have the capacity to handle marketing, leasing, and administrative functions, but opt to find someone to provide accounting or property maintenance services. This could be a property management company – or it may be a nearby larger property owner who is willing to partner with you. If you take this approach, be sure to develop a clear and enforceable property management agreement that outlines who is responsible for all property management-related responsibilities.
Hybrid Model in Practice: oaksATL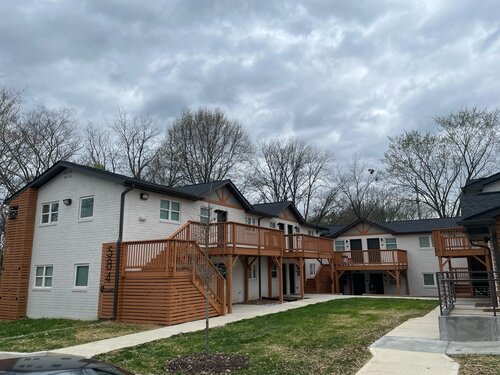 For more information on oaksATL, see 
oaksATL
, a developer and owner of affordable SMMF properties in Atlanta, is developing a property management model that works for this property type. Efficient division of labor is a core tenant of this strategy. oaksATL manages financial tasks in-house (e.g., paying debts, taxes and insurance). The organization delegates all tasks related to interacting with tenants (e.g., collecting rents, mitigating disturbances or complaints, addressing maintenance issues or screening tenants) to a local nonprofit with experience working directly with community members. This division of labor allows both organizations to play to their strengths and leverage existing systems and relationships. The partnership between oaksATL and the local nonprofit has attracted new streams of capital, including philanthropic investment, which has enabled the nonprofit to reduce administrative fees.
Considerations for small and medium multi-family properties
It is common for
SMMF
owners to maintain
scattered site
portfolios in order to combine cash flows from multiple smaller properties. This can present logistical and financial challenges from a property management perspective because the physical distance between sites can make it difficult to achieve efficiencies of scale. For example, it may require having more on-site management staff to service multiple properties. Maintenance staff can service multiple properties, but can lose substantial time traveling between sites, etc. You may need to maintain multiple sets of equipment and facilities at each site. When managing scattered-site portfolios, additional travel and time costs need to be considered when budgeting.
If you have small or medium portfolios, keeping your occupancy rate high is key to maintaining a sustainable cash flow. Two months of a unit vacancy at a 10-unit property has a much larger financial impact than the same vacancy at a 100-unit property. This can be challenging if you do not have the resources to afford posting your property or properties on the most popular rental housing search sites. However, if you utilize your financial and staff resources strategically, you may find yourself with a waitlist of potential residents.
While engaging with current residents, consider asking how they would recommend spreading the word about new leasing opportunities. You might also consider providing gift cards to households who make referrals. Another way to strengthen your outreach and marketing efforts is to hire or contract with local, community-oriented individuals who have relevant skills. Using free tools like Canva, almost anyone can create flyers, signs, or postcards to help get the word out.
There are also rental housing search tools that are relatively affordable. Many state and local governments have apartment locator websites or guides specifically for rental homes that are considered to be affordable. If you register with your state or local public housing authority to accept housing choice vouchers, they may also include your property information on a resource guide.
Once your units are fully leased, your outreach and marketing efforts are not over. To minimize the time it takes you to fill future vacancies, you should be prepared to market units as soon as a resident provides their notice to leave.
To reduce turnover and increase interest from potential residents, you need to have a clearly defined, fair, and inclusive leasing process. This can be challenging if you do not have access to the tools that larger landlords have. Depending on your situation, you may request that applicants provide verified credit reports to save costs. You may also consider building relationships with non-profit organizations who help their clients secure quality housing who may be able to assist with screening and provide critical supportive services.
Another way to minimize costs is to work with funders to a create a "compliance light" approach. Many developers and lenders with experience preserving unsubsidized affordable SMMF properties recommend looking for opportunities to fit compliance requirements into owner-operators' existing property management practices and minimize overall requirements when possible. For instance, the NOAH Impact Fund, a social impact fund serving the Twin Cities region, allows its property owners to use a simple formula to verify tenants' incomes and only requires income recertification when a unit turns over.
Without the economy of scale of a larger new development, finding ways to minimize costs tied to property management is critical. Be sure to pay attention to performance indicators (i.e., utility usage rates) that can help identify significant issues before individual tenants report them. For scattered-site properties, plan out how to do multiple non-emergency repairs at one time, if possible, to reduce travel. If more cost-effective, you may also consider contracting out repairs to minimize your staff's travel time. Whether you have a scattered-site or single-site portfolio, developing relationships with reliable local contractors is critical.
If acquiring an older building or portfolio, recognize that your property maintenance costs may be even higher, especially upfront when replacing systems or appliances.
Beyond the initial resident engagement phase, ongoing communication with residents is critical to building trust and providing a stable place for them to live. There is no one-size-fits-all approach to communication. Intentional community engagement for
SMMF
can be challenging, particularly for scattered-site portfolios where you and your staff may not interact with residents on a daily basis. See the
Engaging Stakeholders
brief for more information.
As the owner of an SMMF property, you have the opportunity to provide more than shelter. However, it will likely not be financially feasible for you to provide holistic resident services or hire a full-time staff member focused on services. To best serve your residents, listen to what they need; this can be done through a more formal community needs assessment or through ongoing engagement. Partnerships with trusted community organizations are critical. You might coordinate for them to come on-site to host a special event. More sustainably, you can provide your residents with information on relevant services from area service providers. Depending on your tenants, this might mean senior centers, after-school programs, affordable summer camps, community gardens, workforce development, GED classes, English as a second language classes, or health services. Public sector agencies (i.e., those focused on human services, senior services, health, education, and immigrant affairs) may be able to provide lists of experienced local partners.
You may also consider participating in your respective continuum of care's rapid re-housing program. While you provide housing units to their ecosystem, they provide rental subsidy and complete wrap-around services.
Understanding how to prevent evictions is beneficial both to residents and property management. In addition to facing an immediate housing crisis, residents with eviction filings on their records can experience difficulties finding safe, quality housing opportunities in the future. Furthermore, evictions are disruptive and traumatic for the whole family. For you, preventing evictions reduces the costs associated with unit turnover and legal expenses and can help build long-term trust with residents, as well as community leaders and funders.
Since eviction is costly for all involved – tenants, landlords and communities – Enterprise Community Partners released A Roadmap to Prevent Eviction and Promote Housing Stability and Home for Good, resources that outline strategies that can be employed by policymakers, practitioners and advocates to prevent housing instability before a resident is behind on rent, avoid eviction after a resident is behind on rent and after an eviction is filed, and to mitigate the long-term impacts of displacement after an eviction is finalized.
By informing residents about supportive services that address their economic stability, you are also supporting their ability to remain housed. You can provide information on rental and utility assistance resources through the methods described above. If a tenant does become behind on their rent, you should encourage them to seek rental assistance – or apply directly, if you are able under your local program rules. Filing an eviction should be a last resort.
Regardless of if your property is subsidized or not, you and your staff should be knowledgeable of all federal, state, and local fair housing laws. Additionally, be sure you are aware of any other local policies that have property management implications (e.g., building codes, security deposit regulations, source of income discrimination policies). If you are preserving your property with a public subsidy, be sure to understand the policies and reporting requirements to ensure you remain in compliance. You will also need to establish an administrative infrastructure (systems and protocol) to minimize the risk of violating any policies. Ongoing training for staff is essential to be sure that all staff are in compliance with changing regulations.
Asset Management
Once you have acquired your assets and completed any property improvements, it is critical to not only maintain your assets, but also consider their future sustainability. You should strongly consider developing key performance indicators that you can regularly monitor.
Given that you are likely acquiring an older property which may have deferred maintenance, you should prioritize capital planning and ensure that resources are budgeted for ongoing improvements; preventing minor issues from becoming major issues is one way to ultimately reduce capital and operational costs. Strategically prioritizing investments can extend the life and improve the financial viability of your portfolio. Furthermore, being responsive to the small things will help you build your trust and reputation with residents. Repairs will often cost more than you anticipated. As a property owner or manager with a portfolio of SMMF properties, it is especially important to maintain adequate operating and replacement reserves to cover major repairs and keep you above water if you are not able to maintain your normal occupancy rate for a period of time.
Investing in the environmental sustainability and resiliency of your portfolio is another asset management strategy to explore. Visit the Green Building, Resilience, and Health section to learn more.
If you are facing uncertainty around the financial sustainability of your property or portfolio, re-capitalizing may allow you to preserve the long-term affordability of your units while unlocking needed sources. You may also research subsidies available from your local government, development authority, state government, and/or federal agencies. By understanding what funding sources exist, you may be able to proactively improve your balance sheet while maintaining affordable rents and responding to your residents' needs.